Travelling solo can be one of the most liberating and fulfilling experiences of your life. The freedom to create your own itinerary, set your own pace, and see the sights you want to see is truly priceless. However, it can also be intimidating and overwhelming, especially for those who are new to solo travel. In this comprehensive guide, we'll provide you with tips and tricks to help you make the most of your solo travel experience.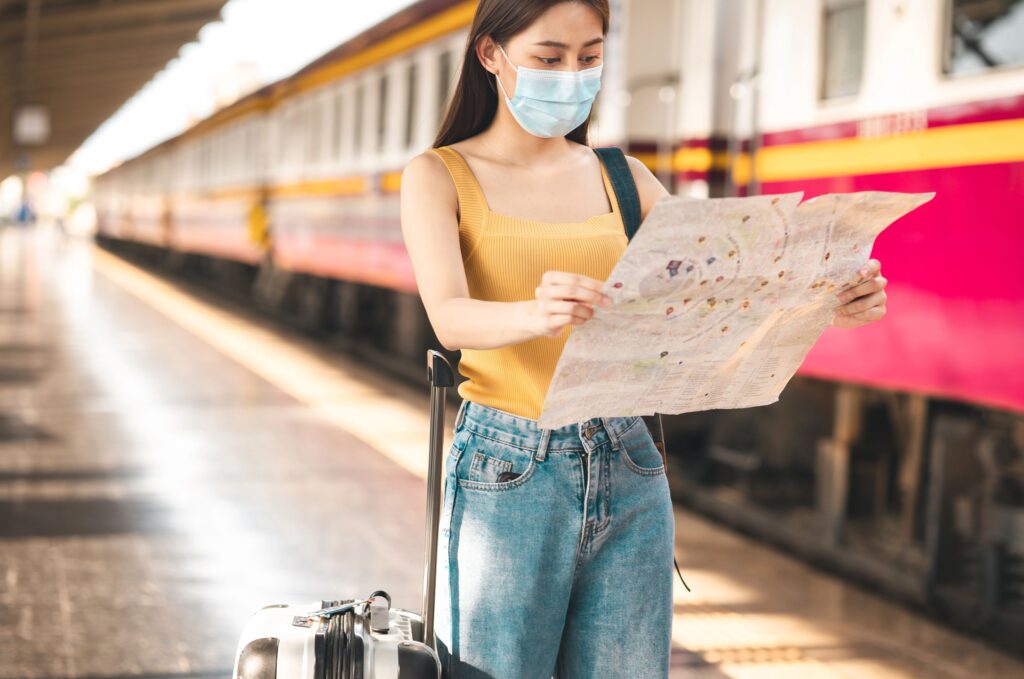 Preparation is Key for Solo Travel
Before you embark on your solo adventure, it's important to do some preparation. This will help ensure that you have a safe, enjoyable, and stress-free experience. Here's what you need to know to get started:
Research Your Destination Thoroughly
Before you book your flight or make any other travel arrangements, be sure to research your destination thoroughly. Read travel guides, online forums, and other travel-related websites to learn about the local customs, laws, and culture. This will help you avoid any potential problems and make the most of your trip. Don't be afraid to reach out to fellow travellers or local expats for advice and recommendations.
Get Travel Insurance
Travel insurance is a must for solo travellers. It provides you with peace of mind knowing that you're covered in the event of an emergency, such as illness, theft, or trip cancellation. Be sure to compare policies and choose one that fits your needs and budget. Don't forget to carry your policy details with you while you're on the road.
Pack Light
When travelling solo, it's important to pack light. You'll need to be able to carry your bags on your own and manoeuvre through crowded airports, train stations, and other busy transportation hubs. Make a list of the essentials and stick to it. Consider bringing a backpack instead of a suitcase, as this makes it easier to carry your belongings around.
Making the Most of Your Travel Experience
Now that you're all set, it's time to hit the road! Here's what you need to know to make the most of your solo travel experience:
Stay Safe
Staying safe is the most important thing when travelling solo. Be aware of your surroundings and always trust your instincts. Avoid walking alone in deserted areas and keep your valuables in a secure place. Use common sense when it comes to your personal safety, and if you feel uneasy about a situation, don't hesitate to leave.
Take Time for Yourself
Travelling solo can be overwhelming, so it's important to take time for yourself. Take a day trip, relax in a park, or find a quiet place to read a book. This will help you recharge and ensure that you have a positive travel experience. Don't forget to take care of yourself both physically and mentally while you're on the road.
Keep in Touch with Loved Ones
While you're on the road, it's important to keep in touch with your loved ones back home. Let them know where you are and what you're up to, and send them updates along the way. You can use social media, email, or video calls to stay connected. Keeping in touch will help you feel more connected to your loved ones and provide you with a sense of comfort and security while you're away.
Be Budget-Savvy
Travelling solo can be expensive, but it doesn't have to be. There are many ways to stretch your budget and save money while on the road. Consider staying in budget-friendly accommodations, such as hostels, guesthouses, or vacation rentals. Cook your own meals and avoid eating out too often. Research free activities and events in your destination, and take advantage of local transportation options, such as buses and trains, instead of taxis.
Embrace the Unknown
The beauty of solo travel is that you can be completely spontaneous and flexible with your itinerary. Don't be afraid to make changes along the way and embrace the unknown. This can lead to some of the most memorable and unexpected experiences of your trip. Don't over-plan your itinerary, as this can limit your options and prevent you from making the most of your travels.
In conclusion, solo travel is an incredible experience that offers endless opportunities for personal growth and adventure. By following these tips and embracing the journey, you'll be sure to have a safe, enjoyable, and unforgettable experience. So what are you waiting for? Start planning your solo adventure today with Travel on King! Contact us to learn more.